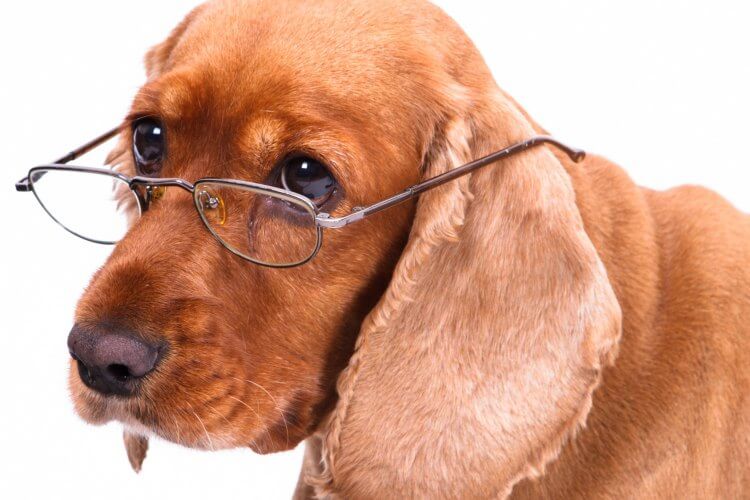 by Alissa Wolf
November is Adopt a Senior Pet Month. While the majority of people opt to welcome puppies and kittens into their homes, there are a number of mature dogs and cats languishing in shelters.
According to a survey conducted by Petfinder.com, older pets are the least likely to get adopted and the most likely to get euthanized in shelters. So if you are in the process of adopting a dog or cat, please consider welcoming a golden age pet into your home with the four reasons below.
1 – Older Pets Have Set Personalities
While puppies and kittens require training and lots of patience, adult pets usually come equipped with a fixed set of life skills. For one, they usually are housebroken. They also tend to be less rambunctious (and annoying) than the youngsters.
Moreover, you don't really know what kind of a personality a young kitten or puppy will develop when he or she grows up. With older pets, what you see is what you get. So you can more readily determine if you and the dog or cat are simpatico.
2 – Grownup Pets are Less Destructive and More Obedient
Because they are no longer teething, mature kitties and pups are far less likely to chew on objects such as shoes or electrical wires. They also are less inclined to scamper up curtains or edges of tablecloths, or your leg, with their claws.
Unlike their younger counterparts, older pets are more likely to listen and obey when you tell them to cease doing something, whereas kittens and pups take a while to learn the meaning of the word, "No!" And they are more inclined to just chill out if you leave them alone for periods of time. You won't have to worry about coming home from work to a living room that looks like it was hit by a furry tornado.
3 – Older Pets are More Mellow
When you come home from a long, tiring day at work, a mature dog or cat will be more likely to just quietly curl up next to you, as opposed to exhausting you even more by wanting to play.
And while families with young children may be inclined to adopt a puppy or kitten, because they perceive them as being more fun (and cute), a grownup pet is actually a better choice − especially for first-time cat and dog owners. While a rammy pet will more often than not play very rough, putting young kids at risk of being bitten or scratched, older pets tend to be less excitable and more patient with children.
Older pets are also less likely to put themselves in harm's way by constantly getting underfoot, getting into everything in sight and exhibiting excessive curiosity about every and anything.
4 – Mature Dogs and Cats are Grateful
Many older pets wind up in shelters through no fault of their own, due to unfortunate life circumstances. They may have had a previous owner who was elderly and died, or their owners fell on hard financial times and could no longer afford to keep them.
Regardless of the reasons, grownup pets have a much more difficult time finding fur-ever homes, unlike their young counterparts. For many of them, you are their last chance at having the loving home they so deserve. So you can rest assured that adult pets are more inclined to be very appreciative of getting another chance at life, and you will have done a tremendous service to the pet world by adopting one.
Epic Pet Health Loves Senior Pets
While there are many advantages and joys to adopting a senior pet, they may have health issues related to age. That's why Epic Pet Health creator Amy Schwartz has developed a line of holistic supplements and remedies specifically for older dogs and cats.
A former civil engineer who later became a holistic chiropractor, Amy launched her company after inheriting a 17-year-old dog, Lucas. Lucas had a host of age-related issues, but refused to take any remedies that had an odor. So Amy invented supplements with vitamin electrolytes that are odorless and tasteless, and rapidly absorbed by the body.
The remedies worked so well at relieving Lucas's arthritis pain, old dog cough and eye issues that in 2012, Amy decided to launch Epic Pet Health. She has since created formulas that address a variety of pet health and behavior issues that have helped thousands of dogs and cats of all ages to live healthier, happier, longer lives.
Get Rejuvenation for Your Senior Pet
Epic Pet Health is offering one free bottle of Rejuvenation to anyone who has adopted an older pet, while supplies last. This popular Epic Pet Health product helps to rejuvenate senior or ill pets that require extra nutrition. It contains a combination of water, alkaline minerals (potassium, magnesium, calcium, zinc, iron, other trace minerals), and electrolytes (oxygen, vitamins A, C, D and E). Spray directly on pet. For fastest results, also put in food and water. Use three or more times daily until results are achieved.
To receive your free bottle of Rejuvenation, just email a picture of your mature pup or kitty, their age, name and location to info@epicpethealth.com.
This is just our small way of thanking you for giving an older dog or cat the loving home they deserve. With proper diet, exercise, regular vet visits and lots of TLC, this and other Epic Pet Health products will help your mature pets live longer, healthier, happy lives.